Welcome to the Department of Curriculum and Instruction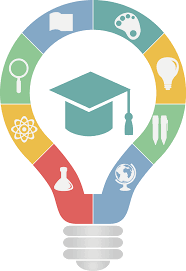 Dr. Meredith Rose
Executive Director of Academics
"If you are planning for a year, sow rice; if you are planning for a decade, plant trees; if you are planning for a lifetime, educate people."
--Anonymous
Welcome to the Curriculum and Instruction Webpage!
Our department is responsible for the overall planning, implementation, and evaluation of the district's curriculum and instructional programs. It is also our task to make sure that our programs are in compliance with all accreditation standards, regulations of the South Carolina Department of Education, and policies adopted by the Cherokee County School Board of Trustees.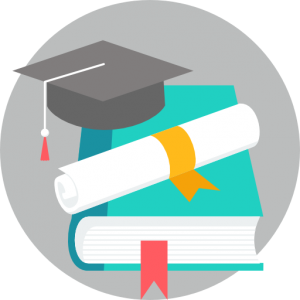 Cherokee County School District Curriculum and Instruction Mission
The mission of the Curriculum and Instruction Department of Cherokee County School District is to support all educators in engaging learners in authentic, rigorous learning experiences that enable students to independently use their learning to achieve their goals and become contributing members of a global society.
Vision of the Curriculum and Instruction Department
As a result of participation in the Cherokee County School District instructional program, students will be able to independently:
solve personally relevant as well as globally meaningful problems by identifying, exploring, and evaluating processes and solutions while considering diverse perspectives;

think creatively, construct knowledge, and develop innovative ideas, processes, and products;

select appropriate tools to find, navigate, and evaluate information to make informed decisions;

communicate and collaborate effectively with diverse audiences using a variety of techniques, literacies, and languages;

assume responsibility to continuously learn, reflect, and adapt to change;

act respectfully, responsibly, and ethically in all contexts.
Family-Friendly Guides to South Carolina Academic Standards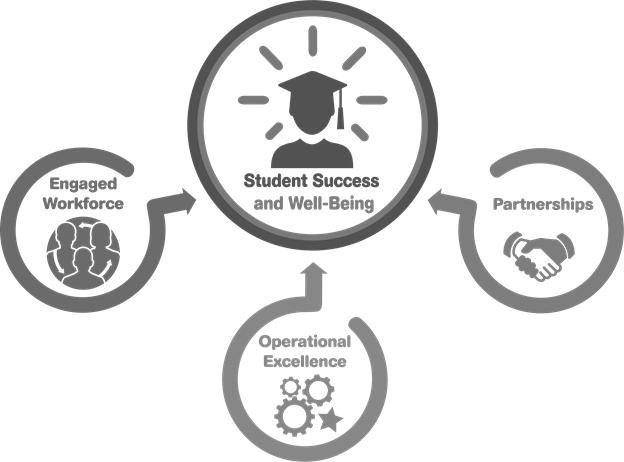 Cherokee County School District Strategic Plan Quick Reference
District Strategic Plans and School Renewal Plans are to be developed every five years and updated annually as required by the Early Childhood Development and Academic Assistance Act of 1993 (S.C. Code Ann §59-139-05 et seq.), the Education Accountability Act of 1998 (S.C. Code Ann §59-18-1300, 1310, and 1510) and the State Board of Education Regulation 43-261.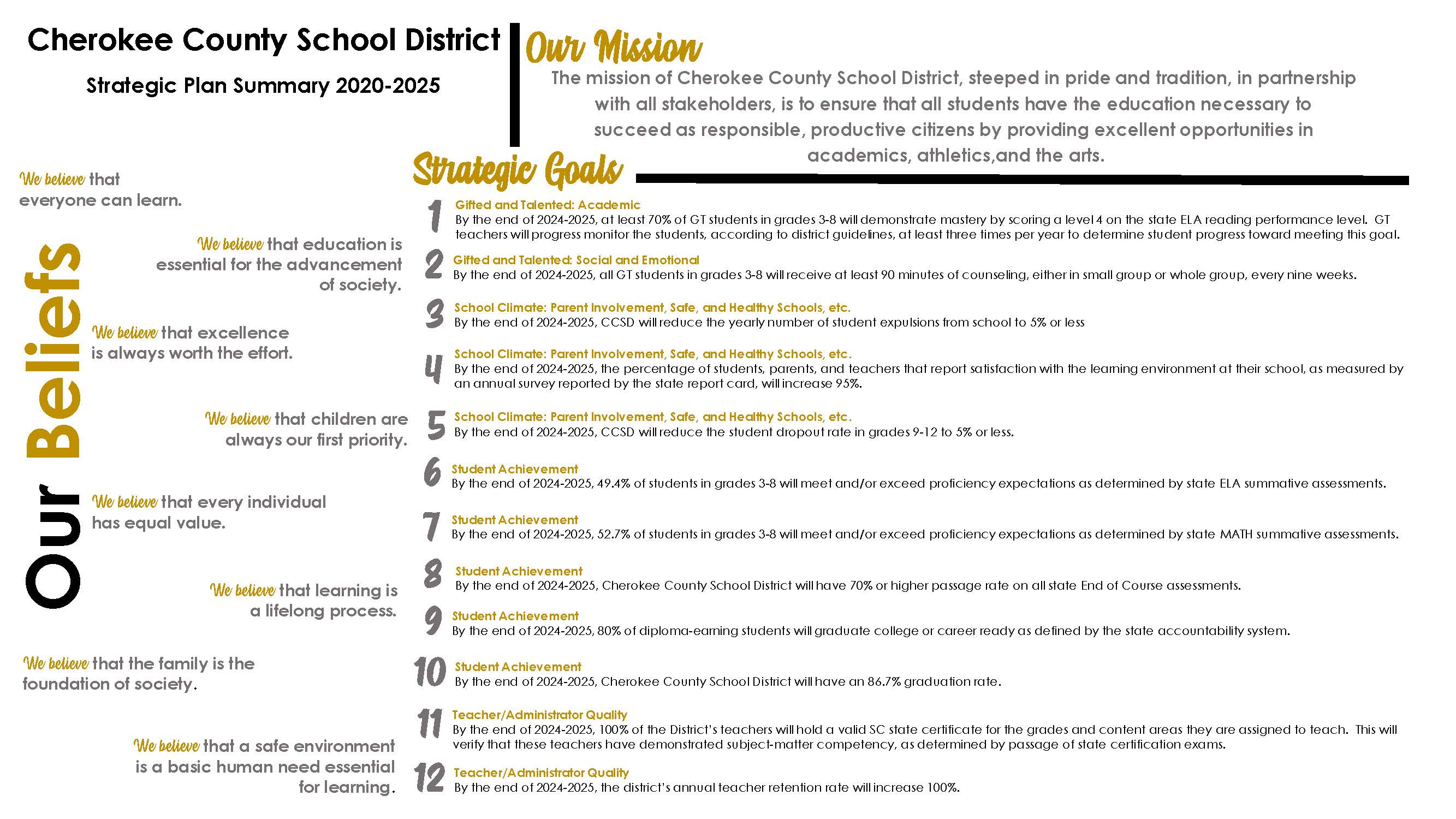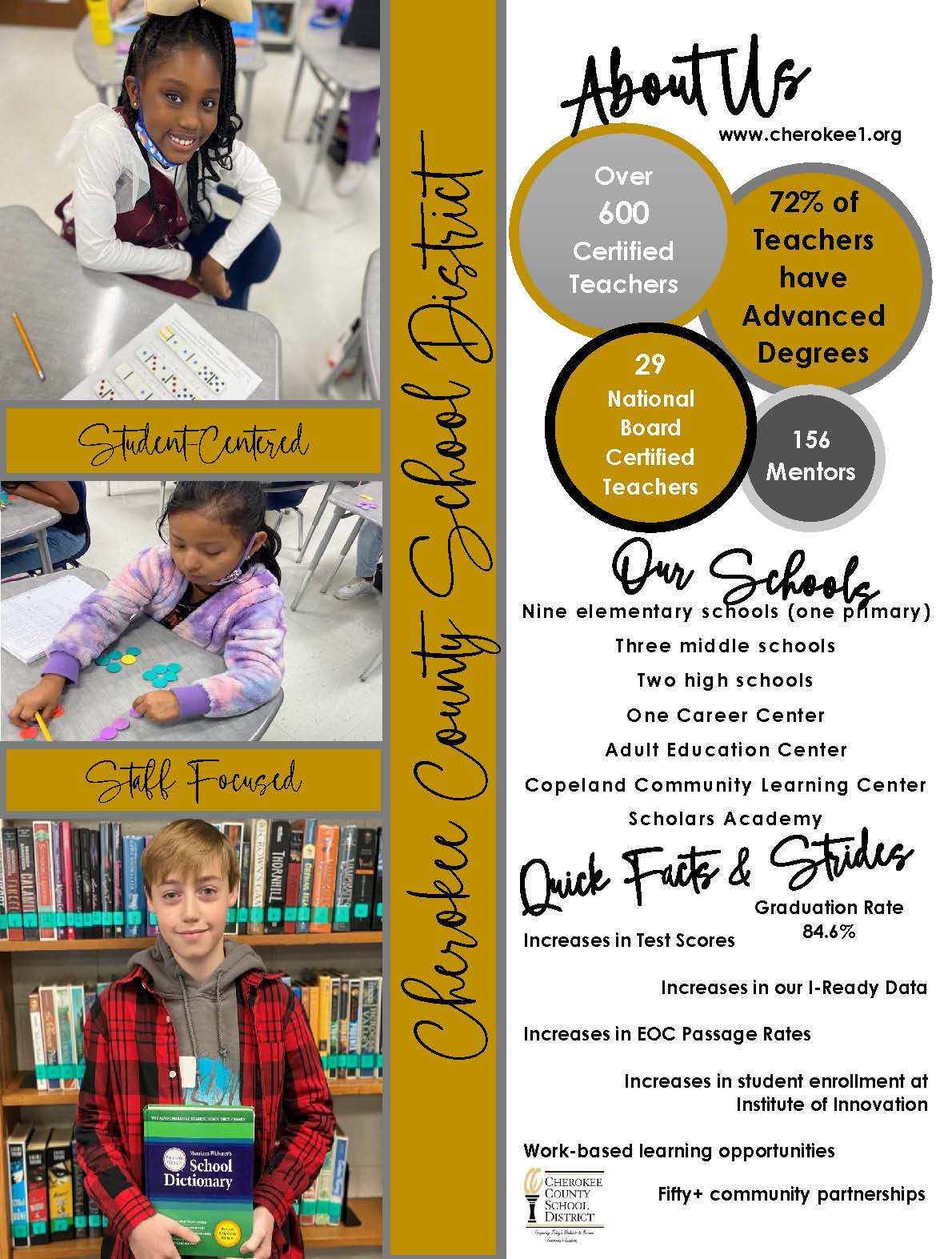 Dr. Meredith Rose - Executive Director of Academics
Mrs. Lisa Blanton - Coordinator of Elementary Schools
Mrs. Penny Bryant - Bookkeeper
Ms. Lavonia Davis - Coordinator of Testing and Accountability and State/Federal Programs
Mrs. Erin Fox - Coordinator of Teacher Quality and Professional Development
Dr. Syreeta Greene - Coordinator of High Schools
Mrs. Karen Henderson- CERDEP Coordinator
Mrs. Cristina Jennings - Powerschool Coordinator
Mrs. Pam Oliver - Instructional Technology Integrator
Mrs. Nancy Price - Executive Assistant to Executive Director of Academics
Mrs. Melody Smith - Instructional Technology Integrator
Mrs. Stacey Smoke - Instructional Technology Integrator

Department of Curriculum and Instruction
Cherokee County School District
District Office
141 Twin Lake Road
Gaffney, S.C. 29341
864-206-2201